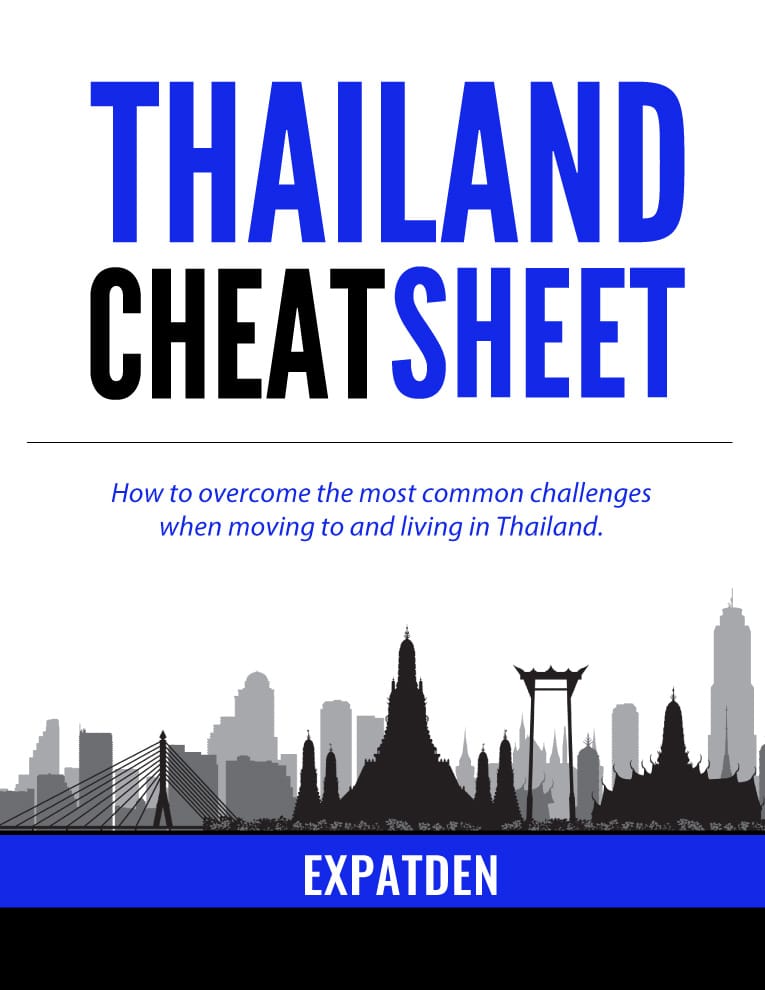 This Thailand Cheat Sheet helps you overcome the most common challenges you'll face when moving to and living in Thailand.
It's separated into eight chapters and is based on our decade-long experience of living and working in Thailand. Here's what's included in the Cheat Sheet:
Chapter 1: Visas
Chapter 2: Jobs
Chapter 3: Cost of Living
Chapter 4: Health
Chapter 5: Rent
Chapter 6: Speaking Thai
Chapter 7: Sending Money
Chapter 8: Schools
The Thailand Cheat Sheet also points out the exact serviced providers you can use while living in Thailand.
This Cheat Sheet, along with the guides on ExpatDen, are yours for free.
If you find them useful and appreciate our hard work, you can support us on Patreon.
Your support helps us create more guides. It also helps expats just like you overcome the challenges of living, working, retiring, or starting businesses abroad.