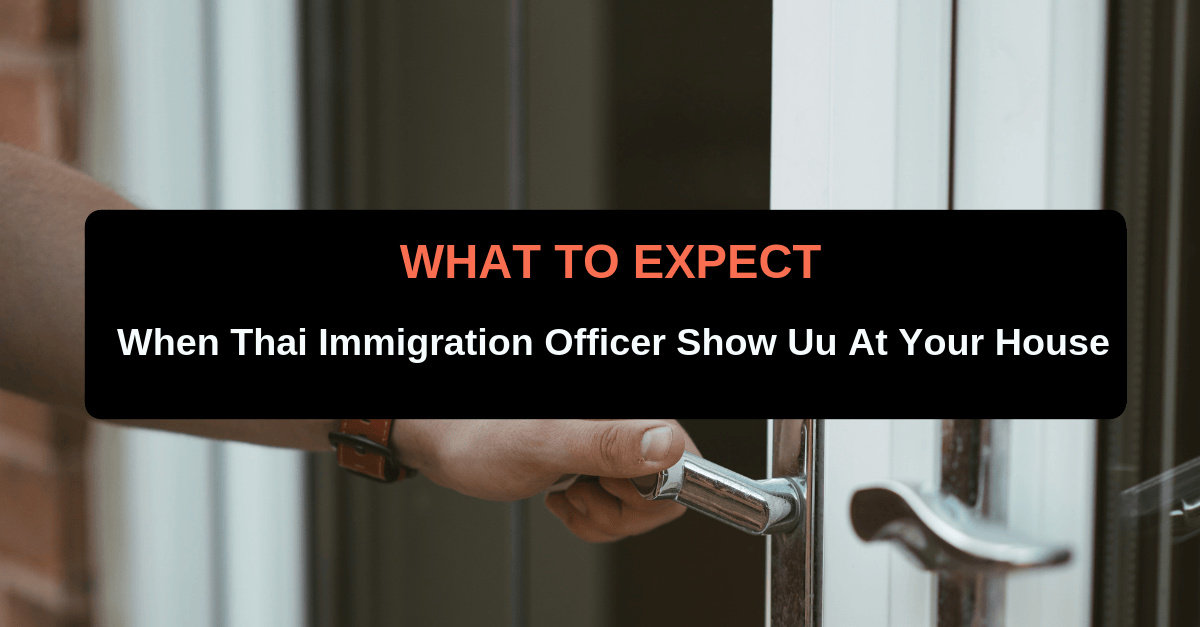 Thai immigration officers may want to visit you if you're on a long-term Thai visa. But don't worry, if you're legit, they're not out to get you.
When you think of immigration officers in the West, you might expect them to rummage through your drawers for evidence that you and your spouse are really married.
But in Thailand, they just have to make their rounds, fill out some paperwork, and take a few photos.
Here's what you can expect if Thai immigration officers want to visit you.
Schedule the Appointment
Thai immigration officers will give you a courtesy call to let you know they're coming. But you can't negotiate a time and day. They tell you when they're coming and you have to make it a point to be there, otherwise you could lose your visa for not cooperating.
Prepare Your House
As opposed to what you'd imagine, you don't have to hang any pictures of you and your spouse or family around the house. Thai immigration officers won't look for hard evidence that you and your spouse are actually married, or that your kids are actually yours.
But you should prepare your house. Make sure the rooms are clean, you have a few places to sit, and your house or condo number is clearly visible.
Take Photos
If you're on a marriage visa, you'll have to take photos with your spouse and the immigration officers. If you're on a "take care of Thai kids" visa, you'll have to take photos with your family and the immigration officers.
Usually, immigration officers will take photos of your family in every room of your house, outside of your house, and in front of your house where a clear shot of your house number can be included in the photo.
Sign Paperwork
After immigration officers take photos, they'll fill out some paperwork and have you sign it. You'll get a carbon copy and they'll take the originals.