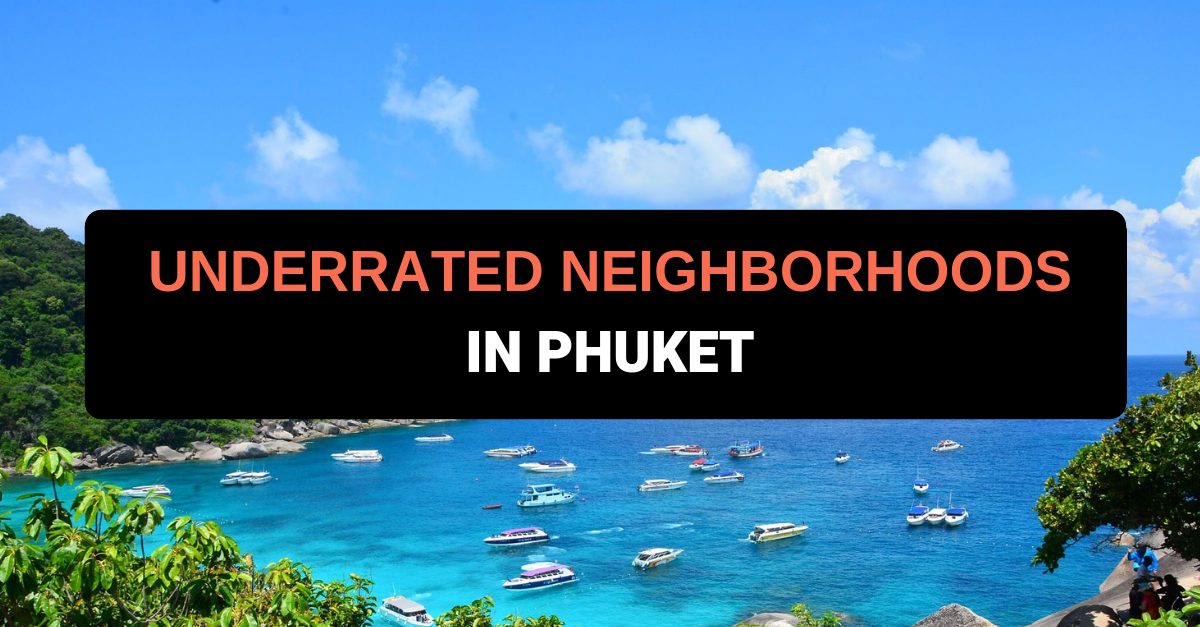 Although it's one of the most popular tourist destinations and the second smallest province in Thailand, you can still find a decently priced place to rent in Phuket.
Take a look in the Amper Muang District in places like Phuket Villa Suanluang, Rock Garden Bypass, Phanason Villas, and Si Suchat Grand View.
You'll find two- to three-bedroom houses for less than 10,000 baht a month.
The downside to these areas are the nighttime traffic and the distance from the beach–if you live inland.
If you're willing to spend more to be closer to the beach, Rawai and Surin Beach (Soi Cherngtalay) are interesting areas.
You'll find condos there for 10,000 baht to 12,000 baht a month at Rawai Seaview Condominium, The Tree Condominium, and Zcape Condominium,
One thing you should consider when living in Phuket is the travel expenses.
Taxis and motorbikes are more expensive than in other provinces. You might end up paying a few hundred baht for a short, round trip.
So you should look into renting a motorbike or car while you're living in Phuket.