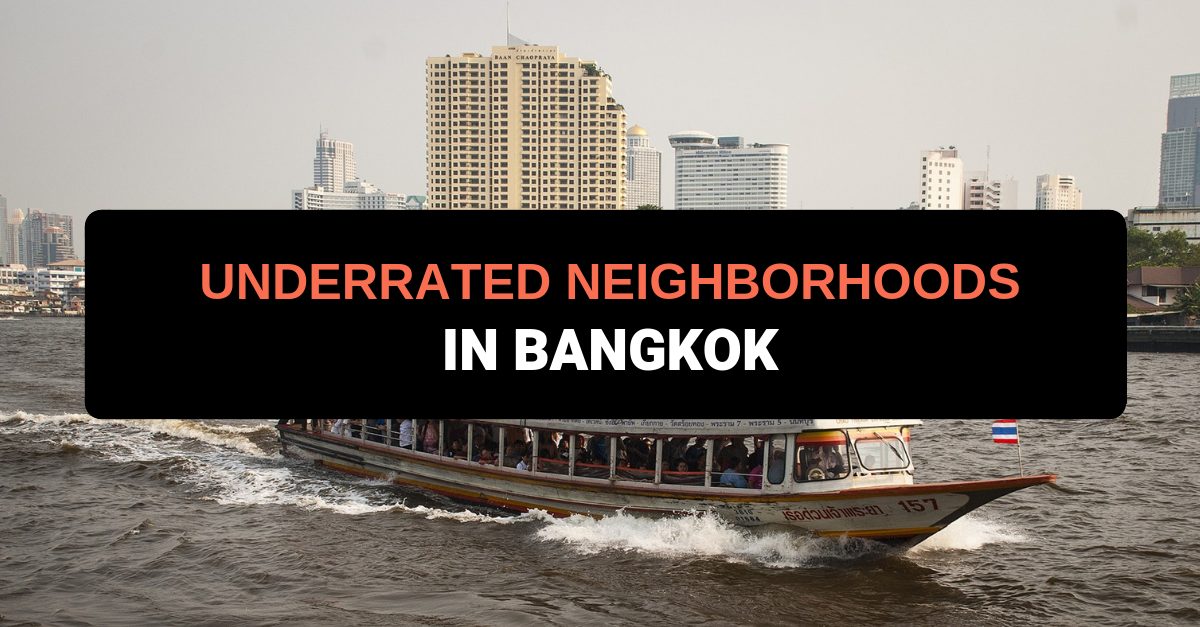 When looking for a place to rent in Bangkok, you'll want a condo in a convenient location.
A convenient location is different for everyone, depending on your needs.
Maybe you want to be in the heart of the city. Maybe you want to be close to public transportation. Maybe you want both. Or maybe you want neither.
There's nothing wrong with finishing off your day on a nice quiet road on the outskirts of Bangkok.
In Bangkok, the most often mentioned neighborhoods for expats are lower Sukhumvit, near BTS Chidlom, Phrom Phong, Ekkamai, Thong Lor, Silom, and Sathorn.
If you want to live in Bangkok and have access to your home country's food and people, you'll want to rent in one of these areas.
These areas are also centrally located in the city, making it easier to get to work and other popular places. But condos in these areas also come with a hefty price tag.
Bangkok
Here are some underrated neighborhoods in Bangkok.
Rachadaphisek
This underrated neighborhood is on the west side of Rachadaphisek Road, between MRT Huay Khwang and the Thailand Cultural Center.
Aside from studio apartments, you can find some economy apartment choices at Oriental Suite and Klang Krung Resort.
For a more modern place, check out the condos on the main road around Huay Khwang MRT station.
If you're on a budget, walk down Rachadaphisek Soi 3, Rachadaphisek Soi 7, and Rachadaphisek Soi 13. You'll find budget apartments for around 5,000 baht a month.
The next MRT station from Huay Kwang is Sutthisan, another great area.
You'll find fully furnished condos there starting at 6,000 baht a month in places like Regent Ratchada Tower, Boutique Ratchada, and Ratchada Orchid.
The residential area is host to a number of 24-hour places, including a gym, a supermarket, several restaurants, and a coffee shop.
Also in the area is Mustache Bar, which is open till late and serves trendy craft beers, and the famous indie food and drinking Rot Fai Market Ratchada.
The third biggest mall in Thailand, Central Plaza Grand Rama 9, and the IT, music, and photography mall Fortune Town, are just a motorcycle taxi ride away.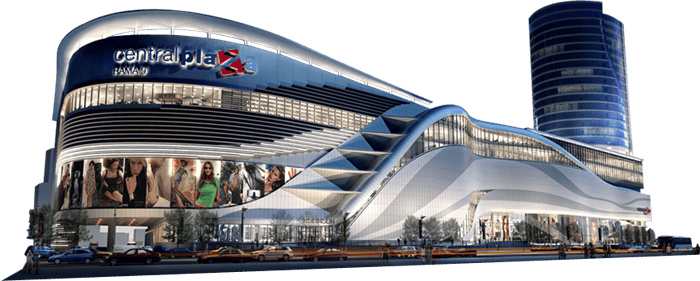 There is also The Street, which offers several 24-hour shops, as well as a Starbucks that boasts two meeting rooms.
Phra Khanong
Phra Khanong is the first BTS stop on Sukhumvit when coming out of the city center, where rent tends to decrease.
Its main draw is the availability of affordable and decent condos that are close to the Sukhumvit BTS line.
The local residential area around Phra Khanong is inside Sukhumvit 71 Road (Pridi Banomyong), where you'll find many local markets.
You can find budget apartments along many roads, such Pridi Banomyong Soi 13, Pridi Banomyong Soi 15, and Pridi Banomyong Soi 25.
Phra Khanong is developing rapidly. Along with the local market in front of Sukhumvit 71 you'll find new markets nearby, including W District and Gateway Ekamai.
On Nut
On Nut is an attractive neighborhood where studios go for as little as 6,500 baht in Lumpini Ville, something you'll be hard pressed to find closer to the city center. But if you're looking for something a bit more upscale, check out Rhythm On Nut and Rhythm Phra Khanong.

One of the prime attractions of the area, the On Nut Market, has closed. But some of the vendors have stuck around and can now be found at the Sawaddee Garden Bar. Night owls can grab something to eat at Khao Tom Yaowarat opposite The Base or sip a late night coffee at Tom'n Toms. Co-working space E88 is soon going to be joined by Hubba's new branch in the soon-to-open Habito Mall.

Udom Suk/Bang Na
Udom Suk and Bang Na are the next two BTS stops from On Nut. They're becoming popular areas for expats too. Condos in the area are newer and listed at affordable prices.

For instance, you can get a fully furnished condo at Ideo Mobi Sukhumvit Eastgate for 10,000 baht a month. And the condo is only a few minutes walk from BTS Bang Na. If you're on a budget, there are apartments available for 5,000 baht a month. There's also Ideo Mix Sukhumvit 103, Regent Orchid Condo Sukhumvit 101, and much more.

Three shoppings mall are in this area too, such as CentralPlaza Bangna, Mega Bangna, and Ikea. However, getting there will take a trip on the bus or taxi. For Mega Bangna and Ikea, though, you can take their free shuttle bus from BTS Udom Suk
Saphan Kwai
BTS Saphan Kwai is another key area often ignored by expats. Saphan Kwai is closer to Siam Square and Silom than On Nut is, but condos in the area have similar price ranges. You can find condos in the 10,000 baht to 15,000 baht range that are a few minutes walk to the BTS.

For these deals, check out Onyx Phaholyothin, Lumpini Ville Sutthisan, and The Seed Phaholyothin.
Saphan Kwai is also one BTS station away from the biggest open market in Thailand, Chatuchak Market. Saphan Kwai is close to Chatuchak Park, which is a great place for a morning jog. There's also Rod Fai Park which is a popular place to ride bikes.

There's a Big C nearby too, which will make picking up goods for daily life easy. La Villa, a new hangout community with many cool restaurants and a Villa Market, is also only one BTS stop away.

Charoenkrung Road
Charoenkrung is the former Sukhumvit of Bangkok and had the first tram in the city. Not too far from China town and connected to the MRT network, Charoenkrung Road boasts some serious retro charm. Newer accommodations are being built.

But its main draws are the older, larger apartments that come with a lot of local flair and that are near attractions like the riverside, bars, and retro malls. One of our Thailand Starter Kit readers got a good deal at Thai Sathit, where apartments run from 10,000 baht to 25,000 baht a month.

Although not found on most nightlife listings, the neighborhood does have live music at the Soulbar. For the hungry, there are several vegetarian restaurants like Su Ki Jeh Ru Yi that offer an affordable and delicious take on local and foreign vegetarian dishes. For date night, you'll want to check out Samsara right by the river.
Other Locations
Ramkhamhaeng, Victory Monument, and Bang Sue are also conveniently located and offer great deals on condos in Bangkok. So whether you're working, studying, or raising a family, you'll find these spots beneficial as well.

In this chapter we've listed only a handful of the more underrated neighborhoods in Bangkok. If you didn't gravitate toward any of these areas, feel free to explore more options or ask around once you settle on your needs and a monthly budget.