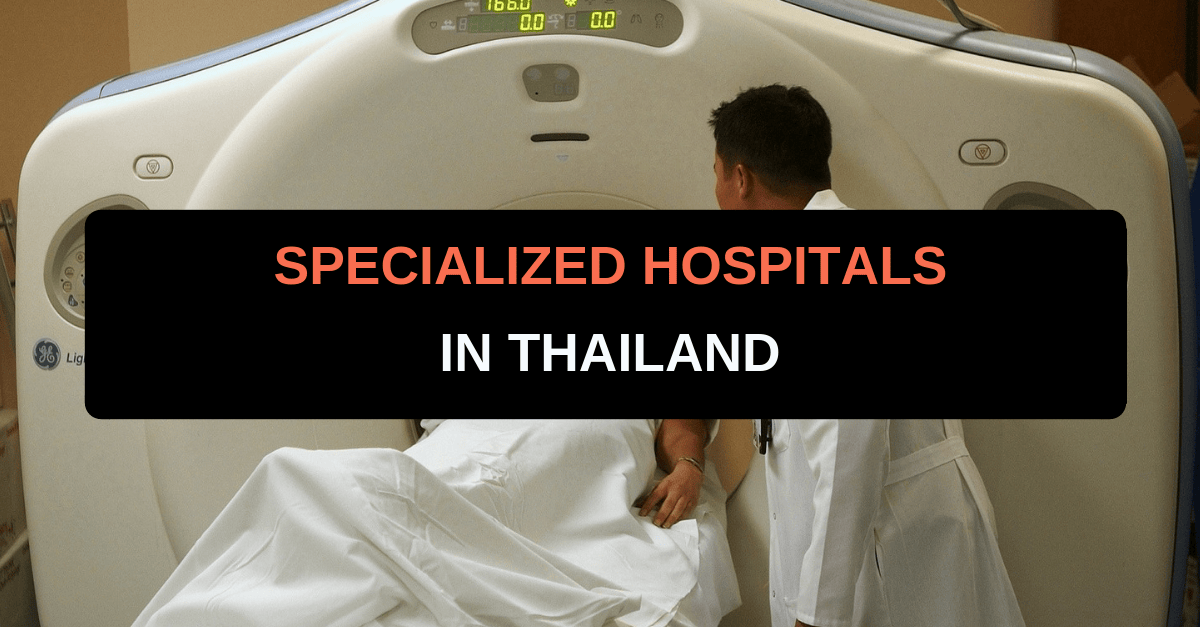 In Thailand, there are many hospitals that treat specific diseases. When visiting these hospitals, you'll see a doctor who has years of experience in treating specific diseases with special medical equipment. Some hospitals even develop their own medicines.
Here's a list of hospitals in Thailand and what they specialize in:
Bangkok
Heart Diseases*
*Hospitals listed here are among the biggest hospitals in Thailand. They are specialized in treating all kinds of sickness.
Cancer
HIV
ENT
Eye
Skin
Orthopedic
Children
If there aren't any specialized hospitals in your area, many hospitals still do have specific departments to treat certain diseases. This info can be found on the hospital's website.
Other Provinces
There aren't specialized hospitals available outside of Bangkok. However, each province has a hospital that can treat all diseases.