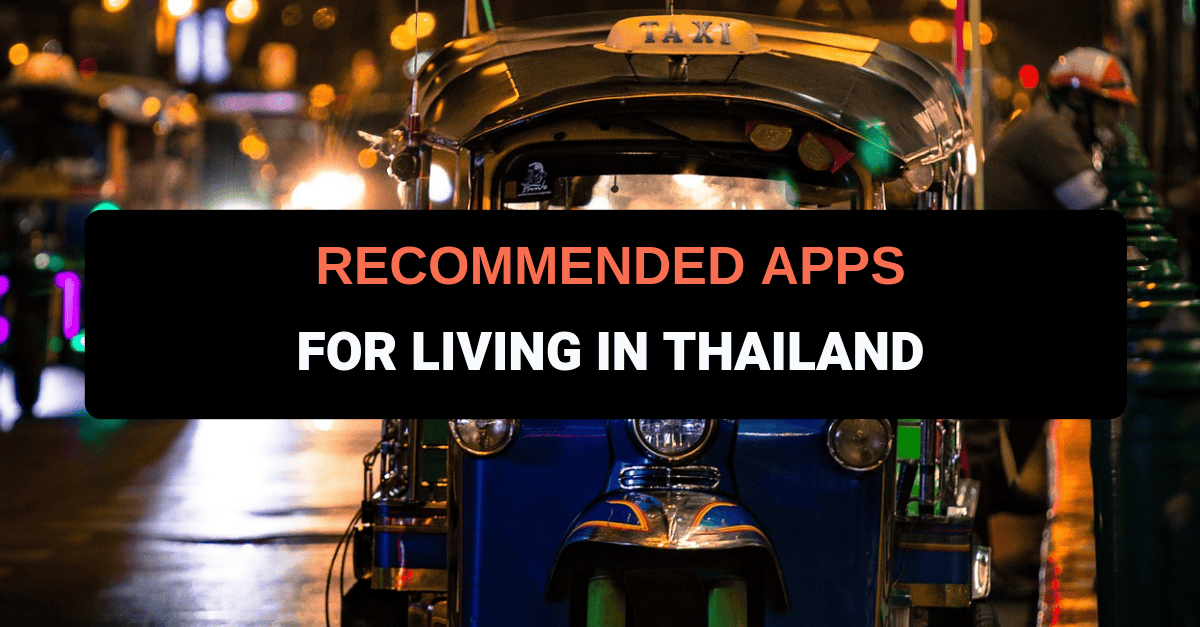 Your life in Thailand will be much easier when you have certain apps on your phone. These apps will save you both time and money on all aspects of life.
Eating
Eatigo (iOS/Android) is a good eating app. You can book a restaurant in advance and land some deals.
Wongnai (iOS/Andriod) is a restaurant review application. It's a good app to find good nearby restaurants. Although most reviews are in Thai, you can still see pictures and ratings.
Foodpanda (iOS/Andioid) is a good food delivery app. Many food choices from various restaurants are available here.
Lifestyle
Lineman (iOS/Android) is a general delivery service app for food, taxis, and mail. It's operated by Line, the biggest communication app in Thailand.
Netflix (iOS/Android) is a good for watching movies. Monthly plans are cheap if you share them with other people.
SF Cinema (iOS/Android) and Major Cineplex (iOS/Android) are movie ticket booking apps for their respective cinemas.
Thaiticketmajor isn't a mobile app. But it's a convenient website to buy tickets for shows, events, and buses.
AirVisual (iOS/Android) is a handy website for checking air quality information.
Communicating
Line (iOS/Android) is the biggest communication app in Thailand. You can send text messages and make voice and video calls with Line. Everyone who has a phone in Thailand has Line.
Online Banking
Once you open a bank account with any bank, install their mobile banking app. You can transfer money to another bank free or charge, pay credit card bills, top up cell phones, and pay lots of other service fees with it.
Getting Around
Google Maps is a good overall navigation map. You can even check bus, BTS, and MRT routes with it.
Grab (iOS/Android) is like the Uber of Thailand. You can hire taxis, motorcycle taxis, and private cars with it.
ViaBus (iOS/Android) is a useful app if you regularly commute by bus. It shows bus routes, bus stops, and even real-time GPS tracking for certain buses.
Shopping
Lazada/Shopee/JD are the three of the biggest online shopping apps in Thailand. But prices for certain items can be different between each app.
You should compare prices before ordering. A noteworthy mention is that Shopee offers a coupon code for free shipping every month.
Aliexpress (iOS/Andriod) is another good online shopping app from China. Phone accessories are very cheap here. But shipping can take two to three weeks.
HappyFresh (iOS/Android) is a good app for ordering groceries online.
Traveling
Traveloga (iOS/Android) is a good website for booking flights and hotels in Thailand, in addition to Expedia, Agoda, and Booking.