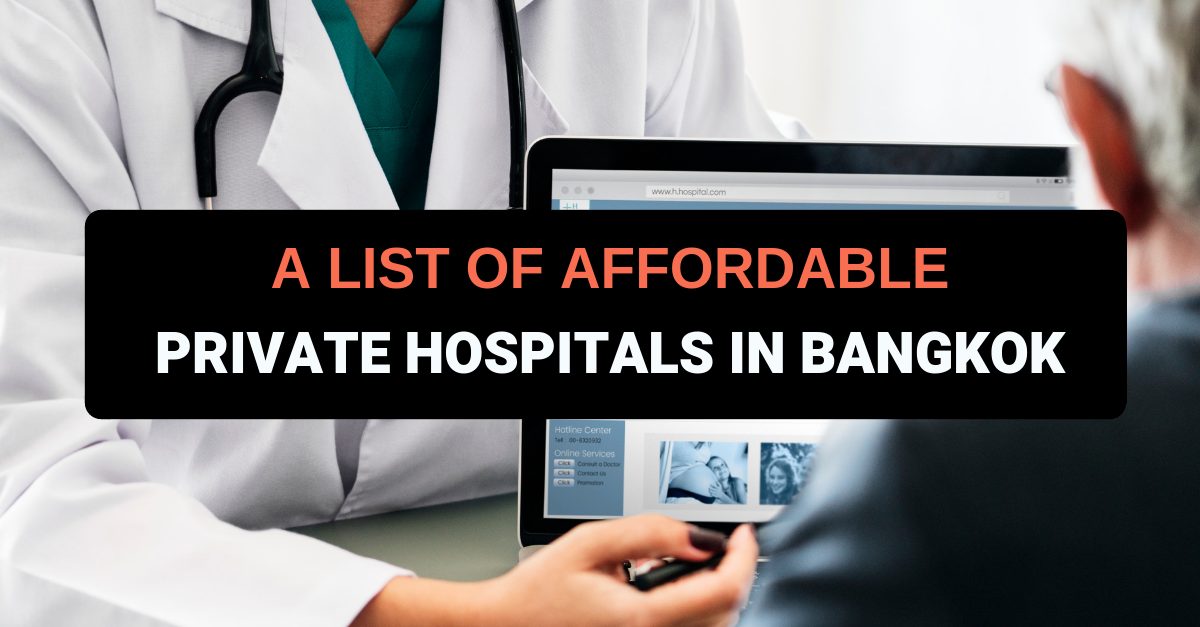 The services, expertise, and standards you get at these private hospitals in Bangkok is what you get at top-tier private hospitals in Bangkok, but at lower costs.
St. Louis Hospital
St. Louis Hospital is a not-for-profit private hospital on South Sathorn Road.
It's equipped with modern medical equipment and provides all general healthcare services.
The hospital's core values are societal well-being, community support, and the physical and emotional health of their patients.
This hospital gets excellent reviews for being clean, efficient, friendly, and very affordable.
They even have CT scan equipment, which they can use in diagnosing diseases in all parts of the body.
Bangkok Christian Hospital
Bangkok Christian Hospital has been around since 1949 and is known for having lower medical fees than many other hospitals.
Therefore, it's very popular with expats for treatment for minor ailments.
It's a modest hospital, but it still offers a wide range of services, including surgery, orthopedics, radiology, ophthalmology, and gastroenterology.
Bangkok Christian Hospital was established by the American Presbyterian Mission and the Church of Christ, and it's popular for:
ear, nose, and throat surgery
pediatrics
radiology
orthopedics
allergies
adult psychiatry
Other services offered by the hospital include:
cervical cancer screening
vaccines against tetanus pertussis
general health check ups
cosmetic procedures such as laser hair removal
Although the prices here are lower, the hospital still operates with international medical care standards.
The treatment you receive here is of high quality and the service is great.
Ramkhamhaeng Hospital
Ramkhamhaeng Hospital has the expertise, experience, and resources to provide visitors with healthcare at international standards for very affordable prices.
They focus on orthopedic surgery, cardiac care, cosmetic surgery, and fertility treatments.
For a little bit extra, you can get superb personalized treatment when you use Ramkhamhaeng Hospital for medical tourism.
The hospital has English-speaking staff who'll:
meet you at the airport
answer any questions you have
take you to your hotel
escort you back and forth to the hospital every day
take you back to the airport at the end of your stay