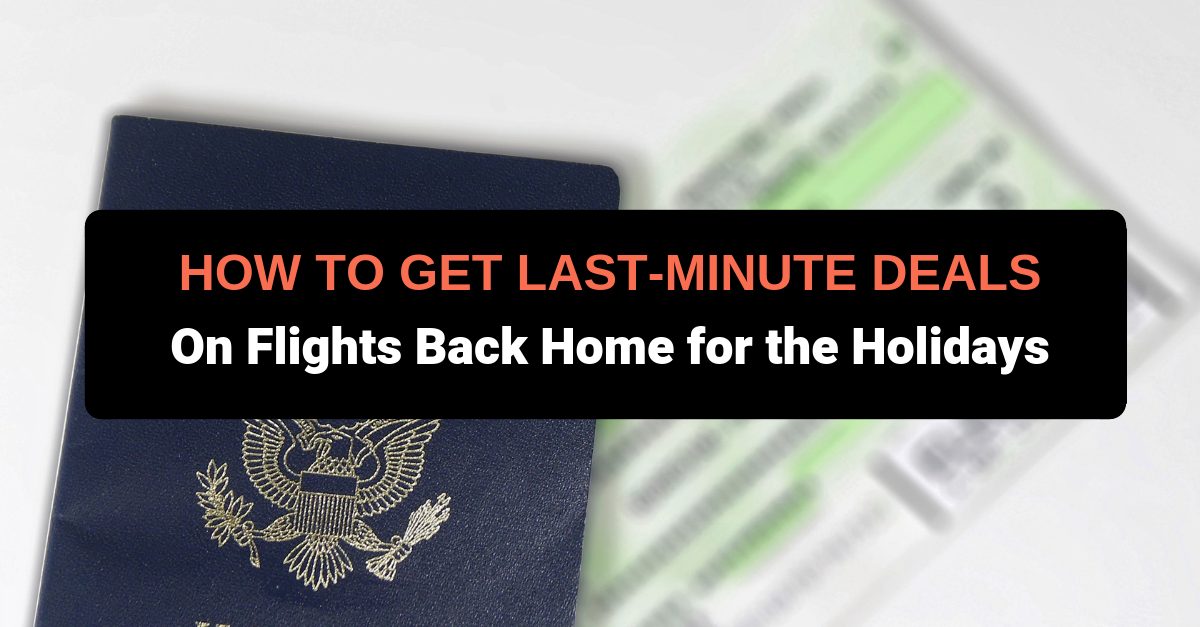 Let's face it, even though we love living in Thailand, sometimes we just need to get away from it all.
And what better time to get away than during the holiday season?
This guide shows you how to score last-minute deals out of Thailand during the holidays.
You can apply the tips and tricks in this guide to help you fly back home or visit a nearby country.
Where to Look for Tickets During the Holidays
Assuming you have a place to stay when you get to where you're going, let's focus on scoring cheap airline tickets.
The go-to source for airline tickets is usually Expedia. And although you might find some last-minute deals on the website, your best bet is to look elsewhere first.
Skyscanner has an in-depth guide to using their website to finding last-minute holiday flights for the end of 2018.
Skyscanner's guide gives you a solid foundation to start. But don't worry, if you can't find what you're looking for by the end of reading their guide you have more options.
If you want to compare flying times and costs, check out this tool from Kayak.

After punching in a holiday flight from Bangkok to New York City, I found out I can pay around $900 if I book a flight five weeks from Christmas.
You can check out lastminute.com for flights as well. It's a good choice if you want to escape Thailand for the holidays but have no destination in mind.
In this case, check out their Last Second Deals and Flash Sale Deals. You can find cheap flights to places all over the world.
And hey, maybe your home city will be one of them.
When to Fly Home for the Holidays
Plenty of travelers have their superstitions on when the best time to buy airline tickets is.
You often hear them say: fly on a Wednesday; depart in the mornings; take the redeye. But rarely are their beliefs supported with numbers.
Kayak, on the other hand, has put together a guide on when to fly based on the data from 2017's travel trends.
You can read the entire guide if you want. But in a nutshell here are the most important takeaways for buying international airline tickets during the holidays.
When Flying Home for Christmas
buying tickets one-week out from Christmas is the most expensive time to pay
buying tickets five-weeks out from Christmas is the least expensive time to pay
if you absolutely have to fly out Christmas week, the 24th and 25th of December are the cheapest days
When Flying Home for New Year's
buying tickets one-week out from New Year's is the most expensive time to pay
buying tickets two-weeks out from New Year's is the least expensive time to pay
if you absolutely have to fly out New Year's week, the 30th and 31st of December are the cheapest days
You can also check out Hopper. They're not great for booking last-minute flights.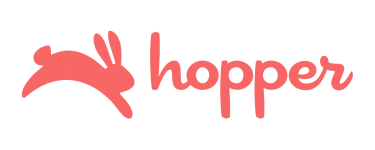 But you can download their app and sign up for notifications on when your route is at its cheapest.
This way, when you plan your flight back home next year you'll know in advance when to buy.
How to Pay for Last-Minute Holiday Airline Tickets
Once you find a flight out of Thailand for the holidays, the next question is how to pay for it.
You might be quick to grab your credit card and use that. Or you might be tempted to use your air miles. But that's not always the case.
This is where a handy tool like UsingMiles.com can help you.
You have to sign up for access to their premium tools, but a membership lets you search for cheap tickets that you could pay for using air miles, cash, or both.
Now, on to You
Don't let the stress of flying home—or escaping Thailand—for the holidays put off your trip. Use the tools above to find cheap last-minute flights.