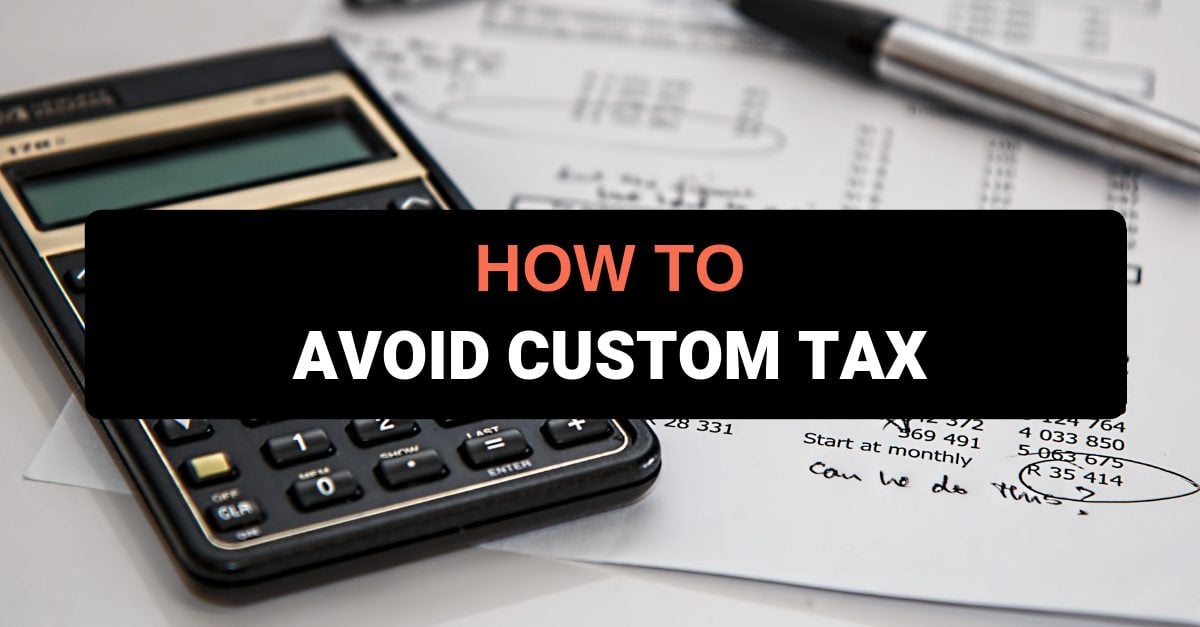 When you ship or bring any item into Thailand, there's a chance you'll get charged taxes by Thai Customs.
Although it's hard to calculate how much taxes you'll pay, since the calculation is mostly up to the customs' officer, there is a way to decrease or even avoid it.
It may sound like bad advice, but don't worry too much about customs taxes or trying to calculate everything yourself.
There are different formulas and requirements for different items. So it's hard to come up with the exact amount you'll need to pay.
Even if you ship the same item with the same price to Thailand, you might pay a different amount, depending on which custom officer is in charge of your item.
You have the greatest chance of paying taxes if you ship your stuff by air, even if the things are for personal use.
Here are a few rules you can follow to decrease or avoid custom tax:
make brand new items look used by taking them out of their store packaging before you ship them
if you can't make new items look used, bring a receipt with you so customs officers won't overcharge you
if you buy something from overseas and have it shipped to Thailand, ask the seller to take it out of the box and mark it as a gift and give a receipt with the lower price
We can't guarantee the result since taxes are based on custom officers' decisions.
Even the major shipping providers like DHL, FedEx, and UPS can't estimate the amount of taxes you'll need to pay.
You'll face less tax challenges if you bring the item with you when traveling to Thailand. But you still may need to use the same strategies above.
Shipping by sea gives you the least tax problems because freight forwarders can calculate tax for you ahead of time.
And you can pay taxes to the freight forwarder. They will take care of custom's clearance for you, and you won't need to worry about anything.
So if you're afraid of bringing items into Thailand that might warrant higher taxes, it's better to talk to a shipping company and let them calculate the tax.
You can then decide whether or not you want to ship the item or bring it with you.
In addition, for household and personal stuff, most of the time you don't need to pay taxes for these items when shipping by sea.
Avoiding Custom Tax
You can ship used household and personal stuff into Thailand without having to pay tax if you're married to a Thai.
But he or she must've lived outside of Thailand for at least a year.
If you aren't married to a Thai, you must hold a non-immigrant visa that allows you to stay in Thailand for at least one year, such as:
• a non-immigrant B visa for working or doing a business • a non-immigrant ED visa for studying in a school or university
a non-immigrant O visa for retirement, marriage, guardian, or accompanying a spouse
The visa must already be granted or you must have supporting documents issued by a government organisation, such as:
• a work permit or; • a certified letter from the immigration department stating that you'll be allowed to stay in Thailand temporary for at least a year
What Qualifies as Household Items?
Household items must be common household equipment such as electronic devices, furniture, and books.
These household items must be used and can't be used for commercial reasons.
You must be the owner of the household items.
There is an additional rule for importing household items, including furniture and electronics such as TVs, air conditioners, and microwaves.
You can ship one of each item under the duty free allowance.
If you bring more than one, you'll be taxed on each one depending on the tax rate.
But if you move to Thailand with your family, you can bring two of each item.
You need to file an additional application for taxes and duty free allowance for these household items.
The form will be prepared by your shipping company.