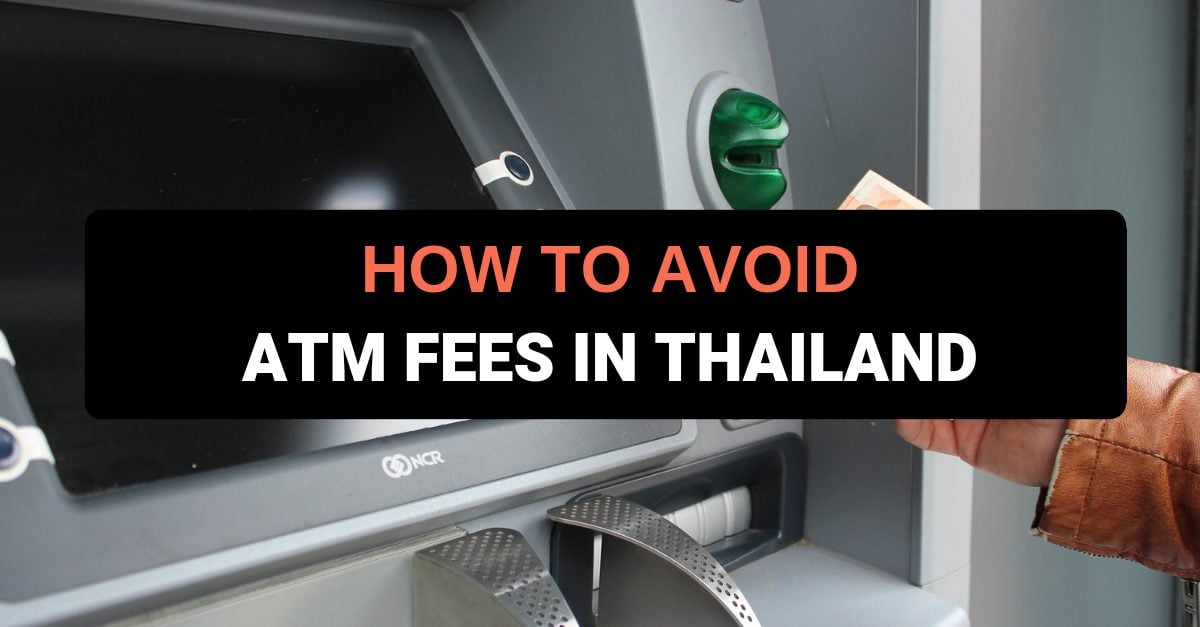 Thailand has one of the highest ATM fees in the world. Every time you take money from an ATM in Thailand you pay 220 baht, on top of what your bank charges you.
But you can avoid ATM fees in Thailand by opening a checking account with a linked brokerage account through Charles Schwab.
Although it's a brokerage account, you won't have to invest money into the account. And you won't have to pay any set-up or maintenance fees.
You'll get a debit card that you can use in Thailand—and all over the world—without having to pay ATM fees.
Opening an Account
If you're an American, you can open a Charles Schwab account with no minimum deposit.
If you're not American, you need to have at least US $25,000 to open an account.
But it's well worth the time since you'll be reimbursed on all foreign ATM fees, not just only in Thailand, but worldwide.
Documents
Here's the list of documents you need to open a Charles Schwab account:
your address
a scanned copy of your passport or government-issued ID
the name of your employer and address (if applicable)
a scanned copy of most recent utility bill (must be within 6 months)
Procedure
And here's how to set up your account:
To open an account, go to this link if you're American or go to this link if you're another nationality
Download and fill in the application form
Where the form asks you whether or not you want a debit card, select yes
Download and fill in the W–9 form for Americans or W–8BEN for non-Americans
Transfer US $25,000 to your Charles Schwab account by check, wire transfer, or from your brokerage account
Submit your application and supporting documents online, by mail, or at Charles Schwab
Once your account has been set up, you'll get a debit card within two weeks.
If you need help opening your account contact Charles Schwab's support team, which is available worldwide. They'll guide you through the process.
Alternatives
The alternative to opening an account with Charles Schwab is to use TD Bank. But TD Bank is only available to Americans and Canadians.