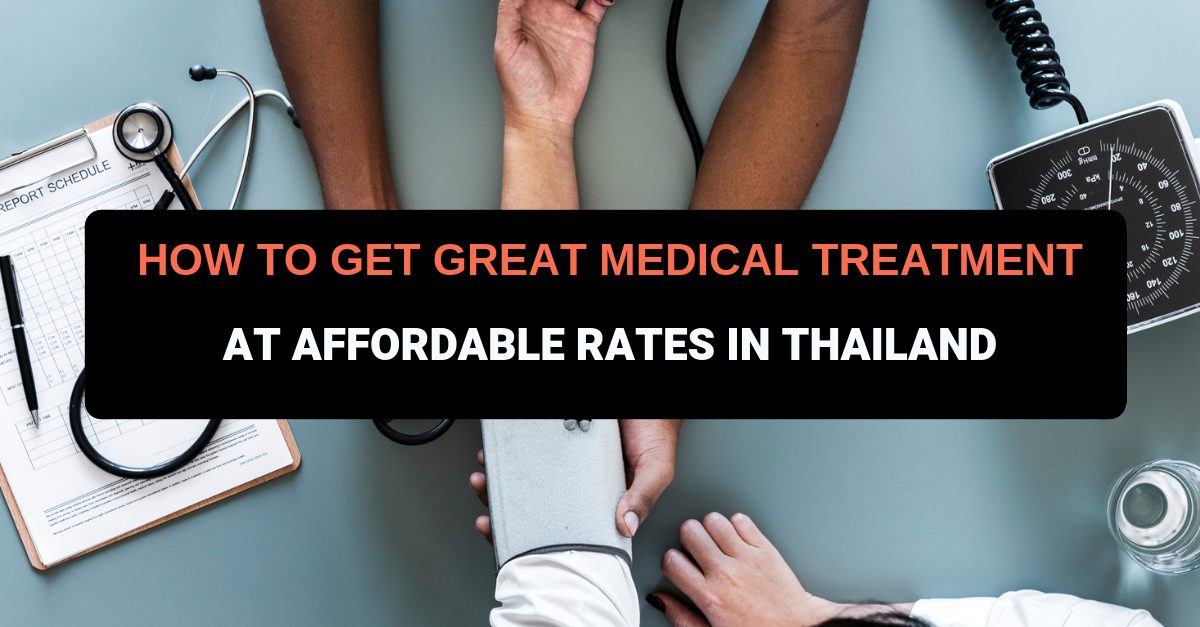 If you want to save money on medical treatment in Thailand, think about going to premium clinics.
The prices you'll pay at premium clinics is slightly higher than government hospitals, but a lot less than private hospitals.
In addition, you'll find doctors at premium clinics with years of experience in both teaching medical students and treating patients.
Premium clinics are available at major government hospitals.
When going to or calling a premium clinic, it's best to have a Thai translator with you.
Most medical staff don't deal with English-speaking patients and may not be able to understand English.
Most of the time you'll need to make an appointment, which you can do by walking in or by calling.
You can't make online appointments.
Here's a list of recommended premium clinics in Thailand.
Bangkok
Siriraj Hospital
Mon – Fri 07.00 – 20.00
Sat – Sun 07.00 – 15.00
Closed on public holidays
2 Siriraj Hospital, Administration Building 2 Floor, Wanglang Road, Khwaeng Siriraj, Khet Bangkok Noi, Bangkok, 10700
How to Make an Appointment:
Call one day prior to the day you want to show up
Contact 02–4199801, 02–4199802
Special Clinics KCMH (Chula Hospital)
Mon – Fri 08.00 – 20.00
Sat – Sun 08.00 – 12.00
Closed on public holidays
1873 Rama 4 Road, Pathum Wan, Pathum Wan, Bangkok 10330
How to Make an Appointment:
Call one day prior to the day you want to show up
Contact 02–2565166, 02–2565175, 02–2565193, 02–2565194
Ramathibodi Hospital
Every day 07.00 – 16.00
Thu 16.00 – 18.00
Sat 07.00 – 12.00
270 Queen Sirikit Medical center, Rama 6 Road, Thung Phayathai, Ratchatewi, Bangkok 10400
How to Make an Appointment:
Call one day prior to the day you want to show up
Contact 02 – 2012211, 02 – 2010251
Rajavithi Hospital
Mon – Fri 16.00 – 20.00
Sat – Sun 08.00 – 12.00
2 Phayathai Road, Thung Phayathai, Ratchathewi, Bangkok 10400
How to Make an Appointment:
Walk-in/Call one day prior to the day you want to show up
Contact 02–3548108, 02–3548137
Vajira Hospital
Mon – Fri 16.30 – 20.00
Sat 08.00 – 12.00
Closed on public holidays
681 Samsen Road, Wachira Phayaban, Dusit, Bangkok 10300
How to Make an Appointment:
Call one day prior to the day you want to show up
Contact 02–2443900
Phramongkutklao Hospital
Mon – Fri 16.00 – 20.30
Sat 08.00 – 12.30
315 Thung Phaya Thai, Ratchathewi, Bangkok 10400
How to Make an Appointment:
Call one day prior to the day you want to show up
Contact 02–3544728, 02–7630329, 02–3544728, 02–7630329
Bhumibol Adulyadej Hospital
Mon – Fri 16.00 – 20.00
Sat – Sun 08.00 – 12.00
171 Bhumibol Adulyadej Hospital, Phaholyothin Rd., Khlong Thanon, Sai Mai, Bangkok 10220
How to Make an Appointment:
Call one day prior to the day you want to show up
Contact 02–5347914, 02–5347915
Chiang Mai
Sriphat Medical Center
Open 24 hours
110/392 Sriphat Bld. Inthawarorot Rd., Sriphum, Muang, Chiang Mai Thailand 50200
How to Make an Appointment:
Call one day prior to the day you want to show up
Contact 053–936900, 053–936901
Nakornping Hospital
Mon – Fri 16.30 – 20.30
Sat 08.00 – 12.00
Closed on Sunday and public holidays
159 Moo 10 Chotana Road, Donkaew Sub-district , Mae Rim District, Chiang Mai Province 50180
How to Make an Appointment:
Call one day prior to the day you want to show up
Contact 062–3104227, 087–1775436
Chiang Rai
Chiangrai Prachanukroh Hospital
Mon – Fri 16.00 – 24.00
Sat – Sun 08.00 – 24.00
1039 Sathanphayaban Road, Rop Wiang Subdistrict, Mueang Chiang Rai District, Chiang Rai 57000
How to Make an Appointment:
Walk-in/Call one day prior to the day you want to show up
Contact 053–910600, 053–711009
Mae Fah Luang University Hospital
Mon, Wed, Thu, Sun 16.00 – 20.00
333 Moo1, Thasud, Muang, Chiang Rai 57100
How to Make an Appointment:
Call one day prior to the day you want to show up
Contact 053–917564
Khonkaen
Srinagarind Hospital
Mon – Fri 16.30 – 20.30
Sat – Sun 8.30 –12.00
Closed on public holidays
123 Mittraparp Highway, Muang District, Khon Kaen 40002
How to Make an Appointment:
Call one day prior to the day you want to show up
Contact 043–366311, 043–366313
Songkhla
Hatyai Hospital
Mon – Fri 17.00 – 20.00
Sat – Sun 09.00 – 12.00
182 Rattakarn Road, Hat Yai, Songkhla 90110
How to Make an Appointment:
Call one day prior to the day you want to show up
Contact 083–5144033, 074–273100 ext. 3239, 6120
Phuket
Vachira Hospital
Mon – Fri 16.30 – 22.00
Sat – Sun 08.30 – 20.00
353, Yaowarat Rd., Talat Yai, Muang Phuket, Phuket 83000
How to Make an Appointment:
Call one day prior to the day you want to show up
Contact 076–361234 ext. 1190