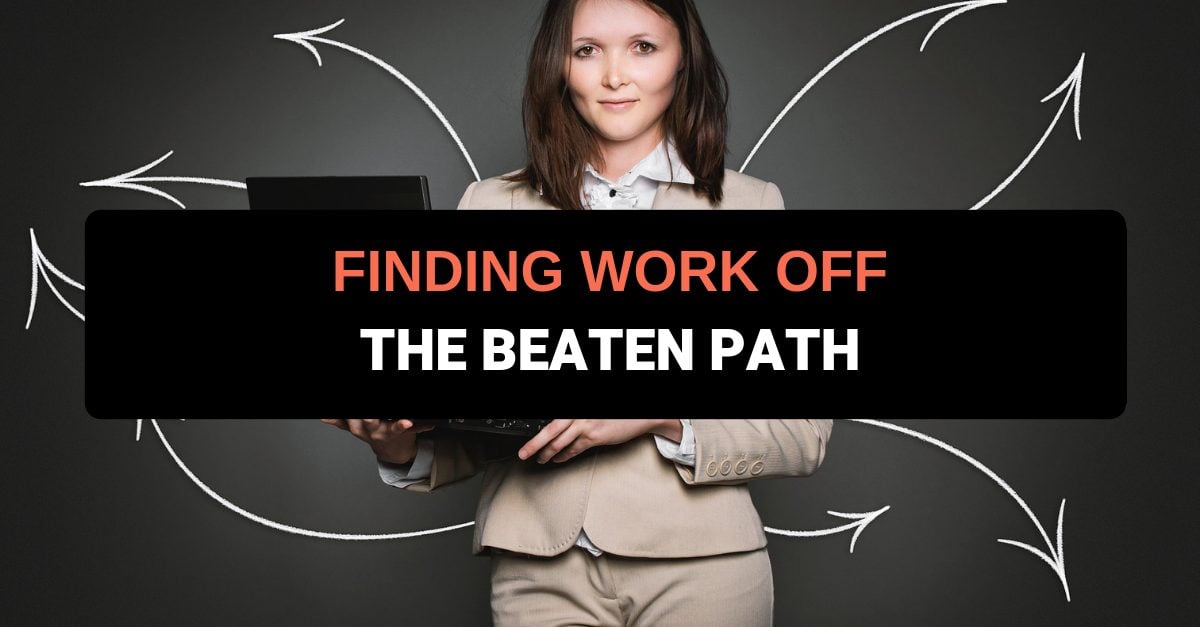 If you want to stay in Thailand long-term, then you need steady income.
But job hunting is challenging, especially if you've attended countless networking events and applied on every job-seeking site in Thailand to no avail.
We've put together some off-the-beaten-path options that've helped expats land their dream jobs when traditional methods didn't yield any favorable results.
You have a few ways to find work through unconditional methods. Depending on your industry, some methods might be more successful than others.
But with nothing to lose except a little time, these methods might be worth your while.
Facebook Groups and Pages
You can find job postings from recruiters several times a day in Thailand and Bangkok Facebook groups.
One downside in looking for jobs in Facebook groups is that you're inundated with many non-job related posts, even in groups that are for job seekers.
There are always cheeky fellows and trolls in Facebook groups. But there are also legitimate opportunities to be found.
You can filter out non-job posts by using the tiny search field in the upper right corner below the group page's header and by using keywords such as:
"job(s)"
"employment"
"teaching"
"marketing"
Granted, this doesn't guarantee a whole lot of results but teaching jobs do get posted quite frequently.
Bangkok Expats
Bangkok Expats has 45,000 members.
This group lets members promote their businesses, career opportunities, and ask non controversial questions.
It's one of the most popular and most active Thailand groups and provides great exposure for job-wanted ads given its member count.
A major downside is the predominance of real estate posts.
Being a member of a Bangkok or Thailand Facebook groups also comes with other perks.
You get firsthand accounts of members' encounters on their visa and work permit applications, which could be relevant to you as a job seeker.
Also, by being an expat Facebook group member you get updates on immigration laws and other relevant Thailand news.
Thailand Professionals
Thailand Professionals has 12,600 members.
Owned and managed by a company called World of Professionals Inc, this site is an okay place to look for and post job-wanted ads.
Despite having fewer members than other Thailand and Bangkok groups, members of Thailand Professionals are more attentive to job related posts.
Desperately Seeking–Bangkok
Desperately Seeking–Bangkok has 30,900 members.
This group is for members who are desperately seeking all sorts of things, including:
bike shops
insurance providers
magicians for kids' parties
extras for TV commercials
fitness centers
computer shops that sell specific types of cables
places to rent or own
pets
the best fish n' chips on Sukhumvit
…and of course, employment opportunities.
Although Desperately Seeking is tourists, expats, and some Thais go-to Facebook group for "desperate" searches, you can find job opportunities in the group.
The group is quite strict with posts, but job ads and job-wanted ads are okay. The only job related rule in its long list of commandments is this:
Please add a short description of your qualifications, background, what position type you are seeking and your contact details. Post not giving sufficient description will be removed.
Everything Bangkok
Everything Bangkok has 17,000 members.
It functions like Bangkok Expats, with not a lot of restrictions on posting, aside from the "one advertising post per week" rule.
If you're posting a job-wanted ad in one Facebook group, it would make sense to post on all the Facebook groups that you're a member of.
And if you post your job ad in this group you'll increases your ad's exposure.
Just don't be the guy who spams then gets banned.
Jobs in Bangkok and Thailand
Non-teaching Jobs in Bangkok and Thailand has 34,000 members.
In this group, no single job category dominates the ads that members post. But the group is for expats and Thais interested in non-teaching jobs.
What's great about the group is the steady stream of job ads and minimal to zero non-job-related posts.
And you can find a variety of jobs posted, from skilled to executive positions.
What's not so great is that posting job-wanted ads can be a bit challenging.
Actors Association of Thailand
Actors Association of Thailand has 25,500 members.
Posts in this group aren't limited to acting and modeling. There are also some job ads for voice talent, film crew, photographers, and positions in the performance arts.
What's great about this group is that the moderators have laid out useful job-posting rules, and members usually follow them.
Moderators also ask that job posters add a budget as a way to show the poster's legitimacy.
Quite a few of the ads require specific race and looks and even include locations.
It won't hurt to examine the profile behind some of the posters as it is a dangerous online world out there.
Your Network
You wouldn't call it an off-the-beaten-path option, but many people tend to forget about their extended personal network.
So reach out not only to the people you know, but also to the people that they know.
It's not uncommon to move to Thailand and then to notice that there are other people from your network that settled down here before you.
It could be a high school friend or someone who went to the same university.
Thailand is a big and popular place. It makes sense to check in advance on LinkedIn, Facebook, or by asking around if anyone out of your existing network is here.
They can give you advice on moving and working in Thailand, and might know of jobs at their companies, in their industries, or at the companies their friends work at.
Leveraging your network in Thailand is something you can do before ever setting foot in the country.
Just be sure to expand your efforts once you arrive.