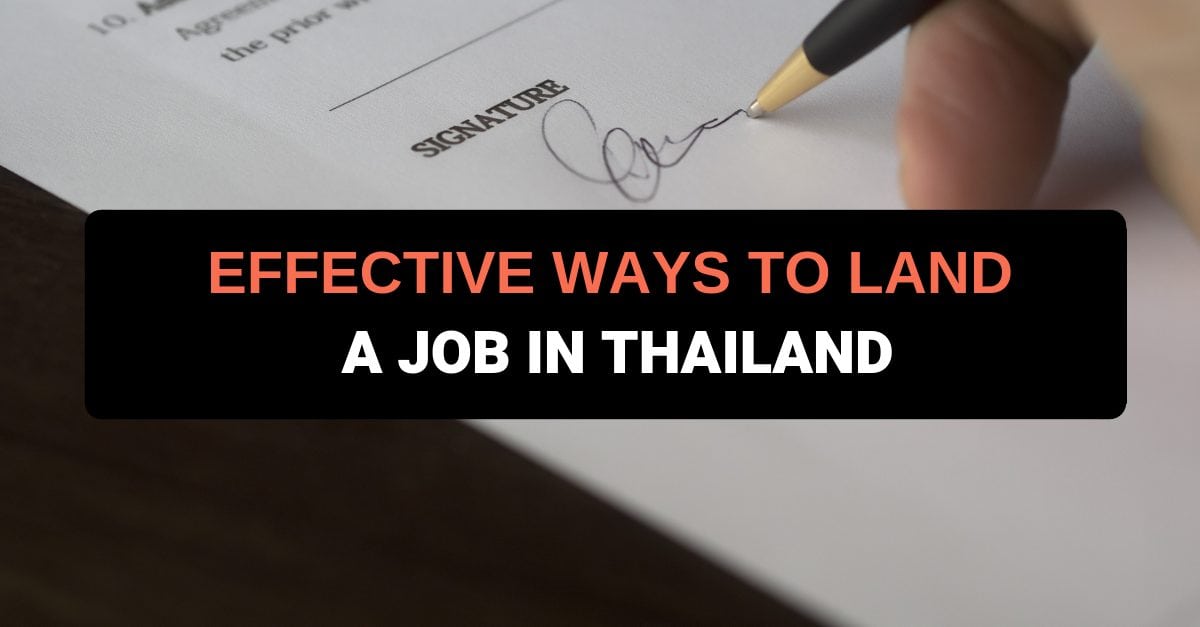 The competition for jobs in Thailand is high. Each year, more and more expats come to Thailand to live and work. So jobs are becoming more and more limited.
Maybe you thought about teaching English to get your foot in Thailand. It's a good idea. But you probably don't want to teach for the rest of your life.
So how do you find a job you really want to do? Networking. Networking is your best bet when it comes to finding a job in Thailand.
Many expats here find good jobs by networking. Networking at Meetups, events, and job fairs gives you a better chance of landing a job than looking online.
You could plan a trip to Thailand to join networking events related to your field of work.
Some events, like recruitment fairs for international school teachers, take place outside of Thailand.
But others, like networking events by chambers of commerce, only happen in Thailand.
Bilateral Chambers of Commerce
Most countries have a joint chamber of commerce with Thailand, and all of them host monthly or quarterly networking meetings and events.
You should bookmark the social events calendar of some foreign chambers of commerce in Thailand to keep abreast of upcoming events.
Membership to most chambers comes with discounted rates and access to business, community and networking events.
But you don't have to be a member of a chamber to go to their events.
Going to an event might not land you a job, but it's a good way to build a network and market your skills.
Events also shows you what kind of jobs other expats in Thailand have and which companies they work for.
This means you'll find out which companies are most likely to hire foreigners, giving you ideas on who you can approach in your job search.
Some of the bilateral foreign trade chambers hold either monthly or quarterly business and networking events.
Here are the links to their respective events calendars:
While not a chamber of commerce, they hold events in Thai cities and provinces and work with other European chambers of commerce to host events.
Eventbrite
You can check events organizing sites such as Eventbrite to search for networking events in Bangkok.
Most of the networking events posted here charge fees for their events and are hosted by groups of professionals in Bangkok.
You have to pay a small fee to get into most of the events posted on Eventbrite.
But since the events are hosted by professional expats in Bangkok, you have a good chance to network.
Again, you wouldn't go to an Eventbrite event to land a job. You'd go to get a footing in Bangkok's business and professional community.
Job Fairs
If there are job fairs for your field of expertise, there's a chance reps from Thailand companies are present.
For example, for aspiring teachers, going to education fairs is an excellent way to land a plum position at an international school in Thailand.
Meetup.com
The thing to remember when signing up for a networking site like Meetup.com is that many of the free events have a high ratio of tourists, retirees and interns.
This makes getting solid advice or making strong contacts challenging. The best way to go is via paid groups.
A group such as Bangkok Entrepreneurs, with over 4,500 members, would be a good group to join.
The groups hosts monthly networking event for professionals in Bangkok and Thailand.