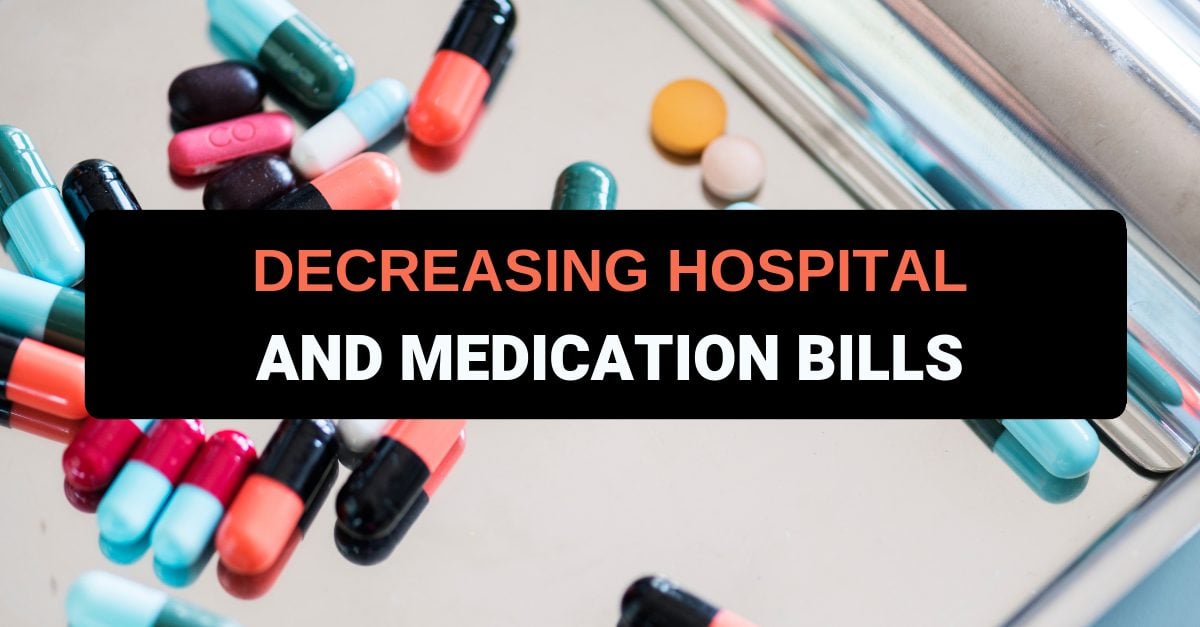 Your biggest expense at a hospital can be medication.
Private hospitals are known for charging 400% of the original cost of meds.
So here are three ways to decrease the cost of your medication.
Buy it at the Pharmacy
Ask your doctor to write down the name of your medication and details of when you're supposed to take it. Then buy it at the pharmacy.
Medication at pharmacies at supermarkets and department stores tend to cost more than medications in pharmacies on the street.
And some pharmacies sell medications lower than other places, sometimes by 50% less for the exact same medication and brand.
Here's a list of recommended pharmacies:
If you are in Chiang Mai, check out
While you can legally buy most medication at pharmacies, always consult with your doctor first.
Buying the wrong medication can cause you health problems in the long run.
You also run the risk of making your condition worse.
Request Cheaper Brands
You can request the same medication but from a different brand. If a medication is too expensive, ask your doctor for a generic replacement.
There can be cheaper brands that offer the same medication.
One of the cheapest medications in Thailand is made locally by Government Pharmaceutical Organization, or GPO in short.

Antibiotics (Dicloxacillin 500mg) from GPO cost less than 3 baht per pill.
Other brands might charge you over 100 baht for the same medication.
Sign up for Hospital Cards
Another way to lower your medication costs is to sign up for a hospital membership so that you receive promotions and discounts.
You can find more information about hospital memberships at the registration desks or cashier departments.
By becoming a member of a hospital, you can get up to 10% off hospital expenses. Most memberships are free or cost only a few hundred baht per year.
Doctors and Surgeries
Many doctors at top-tier hospitals were trained at government hospitals and still have a contractual obligation to work there.
If you find a specialist at a top-tier hospital, you can Google them and check where else they work. And you might have to look up the Thai spelling of their name. Or you can just ask the doctor directly.
This even works for surgeries. Equipment will be a bit older at their government location, but costs can be a fraction of what you would pay otherwise.
Health Checkups
Health checkup can be done at any hospital in Thailand. Check the above section for a list of quality hospitals at affordable rates.
There are also other private health checkup clinics. It's cheaper than many private hospitals. The notable one is Bria Lab, located in Bangkok and Chiang Mai.
Ambulance
1669 is the number you need to save in your phone. It's the number of the emergency ambulance service in Thailand with English speaking support. They will send you to the nearest hospital for free.
Or you may need to pay a few thousand baht or more, depending on the distance, for having you delivered to your desired hospital.