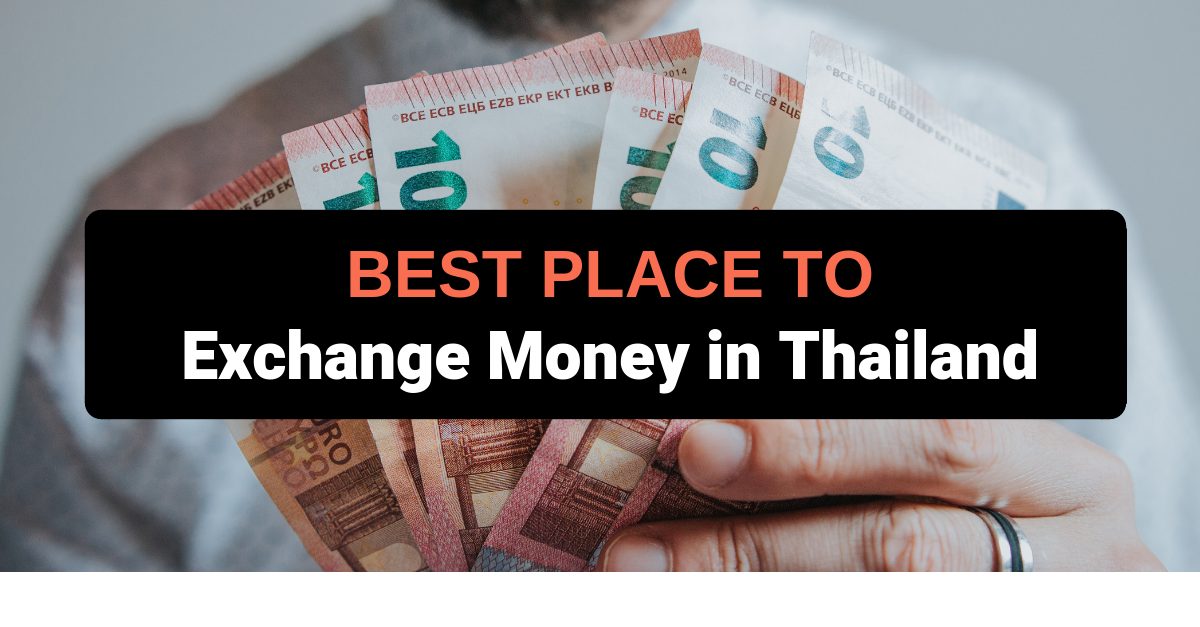 When you bring money to Thailand you have a few options for exchanging it for Thai Baht, most times for a lot less than withdrawing baht from ATMs.
Exchanging Your Money into Thai Baht
Depending on where you arrive in Thailand, you'll want to be sure you get the best exchange rates. Here's where you can go to exchange your money, by location.
Bangkok
Superrich is the best place to exchange money in Bangkok. But it's important to know that there are two official Superrich's in Bangkok.
The first is the Superrich headquarters on Ratchadamri Road. They have a green logo and charge only 0.06% on exchange rates.
The second is Superrich 1945. They have an orange logo and charge 0.10% on exchange fees.
The Superrich headquarters (green) is often full of customers, so be sure to set an hour or more aside for waiting in line.
Sometimes you're better off going to the unofficial Grand Superrich. They have a blue logo and offer the same rates as the green Superrich with less customers.
You can't get to any of these places from the airport if you don't have any baht. Luckily for you, Superrich has a branch in Suvarnabhumi Airport on the floor B.
Just follow the signs for the Airport Link and you'll see the green and orange Superrich kiosks right in front of the Airport Link entrance.
Phuket and Chiang Mai
If your first stop in Thailand is in Phuket or Chiang Mai, here's where to exchange your money.
At Phuket Airport, go to the Superrich in the Domestic Arrival Hall. Their rates are the same as money exchange kiosks in the city. It's open from 7:00 AM until 10:30 PM.
From Chiang Mai Airport, go to Old Town and you'll find many money exchange services near Tha Phae Gate.
Unlike in Bangkok, there are no money exchange services in Chiang Mai which offer the best rates.
But Superrich Chiang Mai on Loi Kroh Road and at Tha Phae Gate regularly offer the best rates.
From Thai Baht to Other Currencies
When it comes to exchanging Thai Baht into American Dollars, Euros, and British Pounds, you can do so at any of the money exchange services mentioned in this guide.
For example, Superrich's headquarters has the same rate as Superrich at the airport.
Now, on to You
The next time you're in Bangkok and have to exchange your money into Thai Baht, be sure to check out one of the Superrich branches mentioned above.
If you're in Phuket or Chiang Mai, get into the city for the best exchange rates.