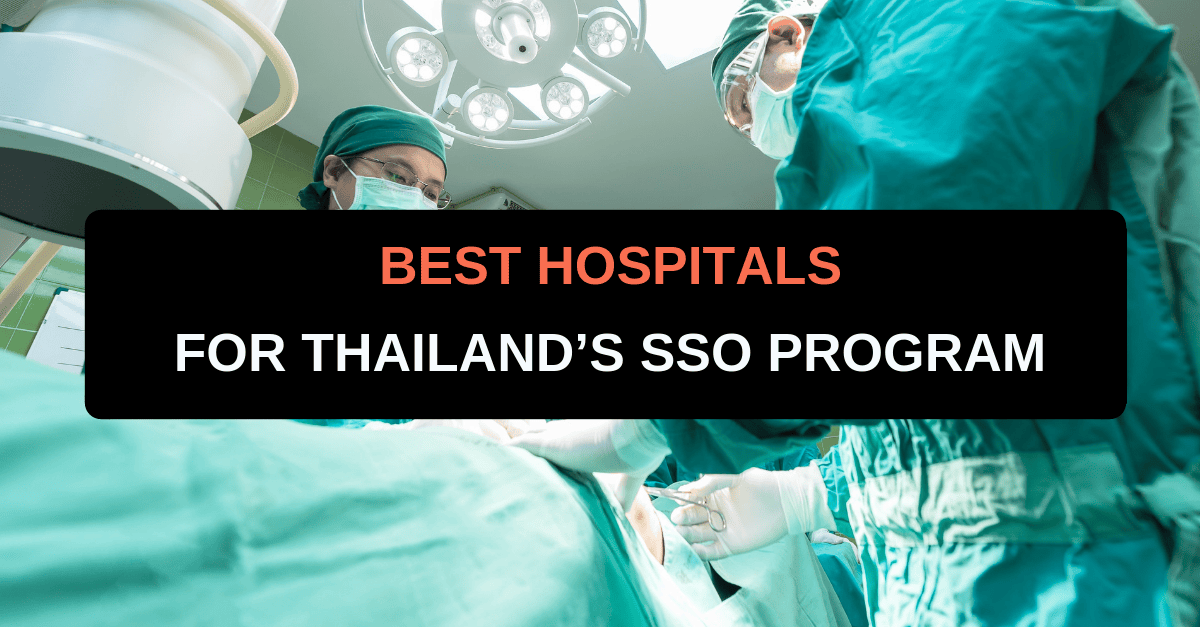 Choosing a good hospital for your SSO program means you can get treated without having to pay anything out of your own pocket.
In this guide, you'll find a list of hospitals that are known in Bangkok to treat SSO patients.
Before giving you the list, let's compare government and private hospitals when it comes to the SSO program.
Government Hospitals
You need to wait in long queues for government hospitals. Even if you show up in the morning, you might wait until the afternoon to see a doctor.
However, the government hospitals in this guide are great for treating major diseases. They have equipment ready for any kind of surgery.
If they can't, they can refer you to another hospital.
Here's a list of good government hospitals for SSO programs in Bangkok.
Private Hospitals
Private hospitals are good for treating common diseases. You won't need to wait long, even if you're an SSO patient. Many times, you can see a doctor and get medicine within a few hours.
However, the bad part of private hospitals is that they might not have enough equipment for major surgeries. In this case, you need to get referred to another hospital, which is usually a government hospital.
The whole process gets more complicated.
Worse, we've heard that some bad private hospitals may not want to treat you if you have a major disease because of the costs.
However, the private hospitals listed below are big hospitals in Bangkok with modern equipment and facilities. They have good reviews when it comes to treating SSO patients.
Other Provinces
You won't have many choices outside of Bangkok. However, each province has a hospital to support the SSO program.
You have more choices for bigger provinces including:
Chonburi
Chiang Rai
Chiang Mai
Krabi
Nonthaburi
Songkla
Phuket
How to Change Hospitals in the SSO program
You can change your hospital in the SSO program every year from January to March through the SSO Connect app (Android/iOS). However, the info is in Thai. You can ask the HR department at the company you work for to help.