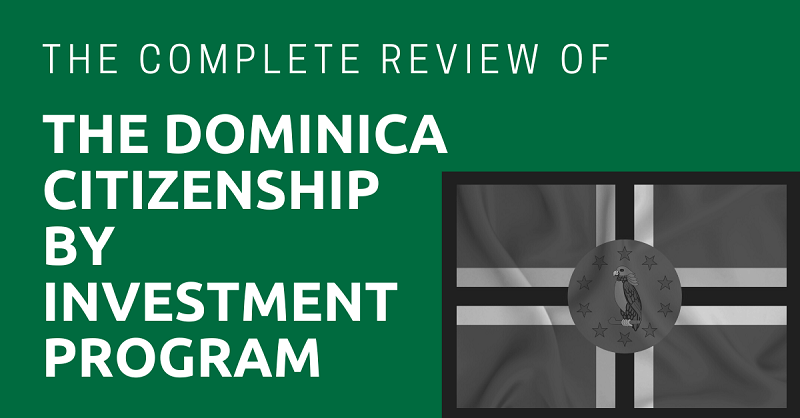 One of the most beautiful islands in the Caribbean, the Commonwealth of Dominica, is an independent English-speaking island state situated between the French islands of Martinique and Guadeloupe.
Dominica is ranked as one of the top places to live in the Caribbean especially for expats from North America. It's incredibly beautiful due its rainforests, waterfalls, and volcano. 
It's possible to get a Dominica citizenship through their investment program. In fact, the Dominica Citizenship by Investment Program is known for being affordable, its fast processing time, and the tax benefits. 
Please note that Dominica is often confused with the Dominican Republic, another Caribbean nation. These are two entirely different countries.
This article will take approximately 16 minutes to read. Don't have the time right now? No worries. You can email the ad-free version of the article to yourself and read it later!
Why the Dominica Citizenship Program?
One of the oldest citizenship by investment programs, Dominica's program was established in 1993. This program was created to increase Dominica's economic investment.
Citizenship in Dominica gives you the right to live, work, and study in Dominica. The country recognizes dual citizenship, so you can keep the passport of your country of origin.
Dominica also has an attractive tax benefit in which offshore income is not subject to tax here.
One of the best things about the Dominica Citizenship program is that it only requires an investment amount of US$100,000. This is among the cheapest in world, even among the Caribbean countries. 
It also takes only around three months to get the citizenship. And no minimum stay in Dominica is required. 
The citizenship through investment program of Dominica also allows you to include your spouse, unmarried siblings under 26, children under 31, and parents and grandparents of any age.
You can also add dependents after citizenship has been granted. Citizenship by descent is available for future generations.
Who is the Program For?
The Dominica citizenship by investment program is for anyone who would like a second passport quickly and inexpensively with all the perks that Dominica has to offer.
Benefits
The biggest perk of a citizenship through investment program in Dominica is the processing time, which is three months. This program allows for a tranquil lifestyle in a safe country. 
Dominica doesn't impose a lot of taxes, so your money will remain yours. It's close to the United States, which is beneficial for those who are from North America. Besides that, there are many benefits for someone who is looking for a second passport elsewhere.
Powerful Passport
A passport from Dominica will allow you to travel visa-free or with a visa-on-arrival to 144 destinations around the world. Some of these countries include: 
21 Asian countries, including China, Hong Kong, and Singapore
26 African countries, including Kenya, Tanzania, and Madagascar
46 European countries, including France, Germany, and Switzerland
12 Oceania countries, including Fiji, Samoa, and French Polynesia
25 North American countries, including Jamaica, the Bahamas, and the Cayman Islands
14 South American countries, including Brazil, Argentina, and Columbia
Taxes
As a citizen of Dominica, you can enjoy your gains on foreign income tax-free, even if you don't reside on the island. In addition, there are no global income, wealth, or inheritance taxes on the island of Dominica.
Second Home
From rainforest locales to beachfront property, Dominica offers a wide range in Caribbean real estate. You have your choice of panoramic views of the sea and mountains in coastal properties, rainforest retreats, or residential developments.
Imagine entertaining with one of the most beautiful views in your own Caribbean villa. Or perhaps you are looking for a quiet retreat where you can reflect in solitude.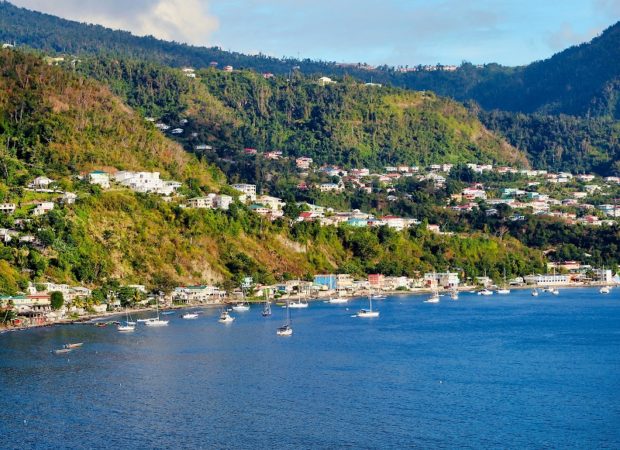 The island is very popular with expats from North America. Many people come to the island for stress-free living. Whatever you are looking for in a second home, the island of Dominica probably has it.
Political Stability
Dominica is pretty politically stable. As a former British colony, a member of the Commonwealth of Nations, the United Nations, the Organization of American States, CARICOM, and other international organizations, Dominica has ties with other countries to rely on in case of any political issues.
Investment Requirements
There are two main investment requirements. You either go to the contribution to Economic Development Fund route or go with a real estate investment.
Let's take a look at both options.
Contribution to Economic Development Fund
One of the least expensive citizenship by investment programs in the world can be obtained by donating to Dominica's economic development fund.
Here's a minimum donation per applicant and families:
US$100,000 for a single applicant
US$50,000 for a spouse, or 18-25 year old sibling and/or their spouse
US$25,000 for any dependent that's not the spouse of the main applicant or for an 18-25 year old sibling of the main applicant and/or their spouse
There is also a family option that requires a donation of US$175,000 for a family of four. 
This includes the main applicant, their spouse, and two dependents, but it does not include any siblings of the main applicant.
Real Estate Investment
For the real estate option of Dominica's citizenship through investment program, you will need to purchase a property worth at least US$200,000 from a government-approved real estate project. 
You can sell the real estate after five years.
The government of Dominica has only authorized nine real estate developments that qualify for the citizenship program. Because of this, supply and demand are kept in balance, ensuring that there's no market saturation.
With this route, it will also provide you with a street address in Dominica to establish your foundation for tax residency. Profit sharing agreements with a resort can allow you a yield of 4%-5%. A source of local income also helps to strengthen your residency claim.
A real estate investment may also give you political support. Whatever you invest in will improve the infrastructure, whether it's medical clinics, housing programs, or school facilities.
Other Requirements
Similar to other citizenship by investment program, you will need to be at least 18 years of age with no criminal record, with a clean background, good health, financially stable, and of good character.
They will not accept a person who is deemed a potential national security risk, a reputational risk, or a person who is subject to criminal investigation.
Costs
In addition to the above costs, there are due diligence fees, naturalization fees, processing fees, and a passport fee. The capital outlay required for each of the investment options above is dependent upon the number of family members included within an application and which investment option you choose.
You can get a tailored quotation once your personal circumstances and how many people would be included within any potential application, their age, and their relation to the main applicant have been determined.
If you choose to donate to the Economic Development Fund as a single applicant, it will cost you at least US$108,810. 
US$100,000 – monetary contribution 
US$7,500 – due diligence fee
US$1,000 – processing fee
US$250 – naturalization fee
US$60 – passport fee
If you choose the family donation option, it will cost you at least US$192,240. 
US$175,000 – monetary contribution
US$15,000 ($7,500 + $7,500) – due diligence fees
US$1,000 – processing fee
US$1,000 ($250 x 4) – naturalization fees
US$240 ($60 x 4) – passport fees
If you choose the real estate option, there are additional fees:
US$25,000 for the single applicant
US$35,000 for a couple or family of up to four persons, excluding siblings of the main applicant and/or their spouse
US$50,000 for a family of up to six persons, excluding siblings of the main applicant and/or their spouse
US$70,000 for a family of seven or more persons, excluding siblings of the main applicant and/or their spouse
An additional US$25,000 for each qualifying sibling under the age of 18
An additional US$50,000 for each qualifying sibling aged 18-25
If you choose the real estate option as a single applicant, it will cost at least US$233,810. 
US$200,000 – real estate investment (recoverable)
US$25,000 – additional government fee
US$7,500 – due diligence fee
US$1,000 – processing fee
US$250 – naturalization fee
If you choose the real estate option for a family of four, it will cost at least US$252,240. 
US$200,000 – real estate investment (recoverable)
US$35,000 – additional government fee
US$15,000 ($7,500 + $7,500) – due diligence fees
US$1,000 – processing fee
US$1,000 ($250 x 4) – naturalization fees
US$240 ($60 x 4) – passport fees
Please note: the calculations are based on the fees at the time of this writing and may be subject to change. This does not include the cost of any agency fees you may incur. Calculations are for a family of four that consists of a main applicant, their spouse, and two children below the age of 12.
Required Documents
The citizenship by investment program in Dominica requires each new application to be supported by several forms and a large number of personal documents.
Some of the required forms include a medical questionnaire completed by a registered medical practitioner and a comprehensive disclosure form notarized by a notary public.
In case you go with the contribution route, you need to sign an investment agreement officially agreeing to pay the total amount specified within 30 days of receiving an approval in principle from the Citizenship by Investment Unit.
Supporting documentation required for an application can include:
A certified copy of current passports
A certified copy of the birth certificate(s) for all applicants
A police certificate from country of birth and country of residence
One professional reference
A marriage certificate (if applicable)
A letter of employment (if applicable)
Audited financial statements for business (if applicable)
A notarized college or university diploma
An affidavit or declaration of source of funds
A detailed business background report
Eight passport size photos for each applicant
Any supporting documents that are not in English must be translated by an accredited professional translator and must also be notarized. A parent or legal guardian must sign for all applicants less than 18 years old.
To use someone as a personal reference, they must know you for at least five years and they must not be a family member. Professional references must be familiar with your work for at least three years.
Bank recommendation letters should be signed by a senior bank official and must include full contact information for that institution.
Application letters that state your reason for applying for the citizenship by investment program in Dominica should always be addressed to the Honorable Prime Minister.
An original police clearance certificate should be provided by a law enforcement agency for all applicants, dependents, spouses, parents, and siblings older than 16. It needs to include a set of fingerprints. For kids aged 12 to 15, a sworn affidavit by the parent confirming that their child does not have a criminal record is required.
A notary public should endorse all passport photos.
Procedures and Time Frames
The government authority that administers the program for citizenship by investment for Dominica is the Citizenship by Investment Unit, also known as the CBIU. 
Here's the procedure for the application:
Contact a program official representative 
The initial due diligence checks are completed
The client agreement is signed and a retainer is paid 
The application for Dominica is submitted to the government
Wait out the three-month processing time
The application is approved in principle
Requirements are fulfilled
Citizenship is received
This process should take about three months.
Dual Citizenship
Dominica allows dual citizenship, so you can keep your passport from your country of origin.
More About Dominica
Dominica is an English-speaking nation. The main currency is the Eastern Caribbean dollar, which maintains a fixed exchange rate to the United States dollar. The island of Dominica has an almost non-existent crime rate, so it is a very safe place to live and visit.
Climate
Dominica has a warm, pleasant climate, particularly in the cooler period between December and March. You can expect to never need to heat your home again if you live in Dominica. Night temperatures are usually in the 70s (Fahrenheit) and days are usually in the 80s and 90s (depending on the time of year). You can expect a pleasant warmness, punctuated by the warm sea and mountain breezes. 
Living Standards
Dominica is a safe place to live and has a low crime rate. It has a warm atmosphere full of relaxation. 
Roseau, the capital city, is a great place to settle for someone who enjoys the bustle of city life. The old French quarters of the city have a lot of 18th century architecture and is filled with markets, shops, and bars. Roseau also boasts one of the largest open-air markets in the Caribbean.
There are other cities to choose from that also have a lot to offer. Some people prefer a quaint village. Soufrière is one small and charming village. It has some of the most dramatic views on the island, as well as hot mineral baths. The village is home to an 18th century church made out of volcanic stones.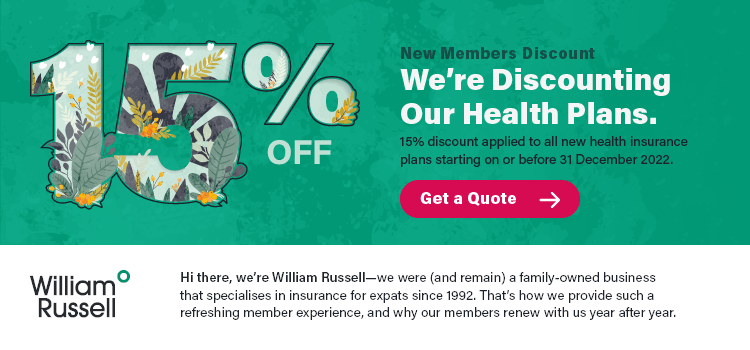 Advertisement
Around 70% of the residents in Dominica have internet access with 22% having broadband internet. If you're looking for higher speed access, you're more likely to get it in a larger city like Roseau.
Raising a Family
Dominica is a great place to raise children in a slower and more relaxed atmosphere. Lacking mega hotels, there are many natural attractions to keep them occupied.
You can take them to one of the island's many waterfalls. There are so many that Dominica has a tourist map to help people find them all. Some of them get packed, like Trafalgar Falls. Other waterfalls such as Sari Sari Falls or Victoria Falls require 45-minute hikes and adventurous river crossings to get there. These can make great trips for families with older children. Local waterfall pastimes include swimming under them or repelling down the rock faces on either side.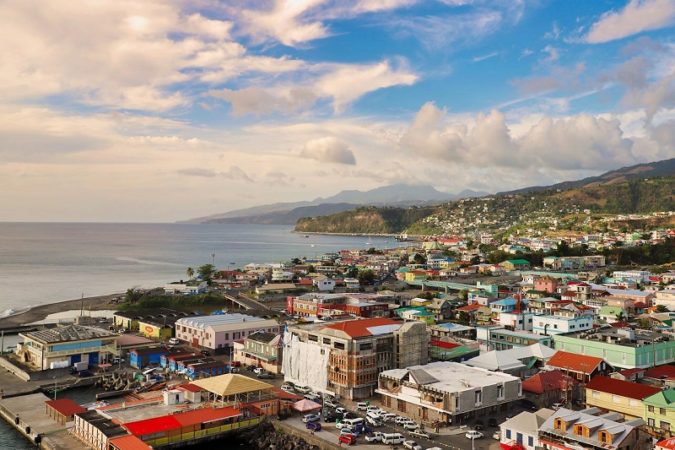 Dominica's rainforests offer treks with trained local guides. Your family can hike through the jungle of Cabrits National Park to a ruined fort, spot endemic parrots in the Syndicate Rainforest, or zip line through the canopy to land in the flowing Layou River.
In Champagne Reef, you can snorkel among lobster, trumpet fish, harlequin bass, and maybe even Hawksbill turtles. However, the real draw of this reef are the bubbles for which it has been named. The volcanic depths sporadically shoot bubbles upward, reminding visitors of being in a glass of champagne.
There are activities for everyone on Dominica, from hiking to the Boiling Lake, to enjoying a night hike, to enjoying the nature spa, to enjoying a whale watching expedition, to visiting the indigenous people, to cooking Caribbean food!
If you intend to take your family on an adventure on the island, make sure you do your research and plan well. It is important to work through a tour operator to make sure you and your family adventure safely.
This is a great island for families as it has so many wonderful things to choose from, and you will find activities to suit every age and ability.
Access to the Caribbeans and the Americas
Dominica's new airport is expected to be completed in 2025. This will result in more direct flights to the United States. The airport will also have direct flights to Europe and Dubai. For anyone looking to invest in Dominica, this will bring additional tourist revenue, so now is the perfect time to invest!
How Do I Start the Process?
The law in Dominica prohibits investors from applying for citizenship by investment on their own.
You will need a licensed program agent to apply on your behalf. The licensed program agent is usually a consulting company that helps applicants at every stage of their application to assist you with obtaining citizenship by investment.
Is the Program Worth It?
If you can afford the price tag and the other aspects of the Dominica citizenship by investment program sound like a good option for you, then it is absolutely worth it.
There are so many advantages to getting a second passport through investment, that there are few reasons not to do it.
Now, on to You
If Dominican citizenship by investment sounds like something you may be interested in, please fill out the application below to get started. A representative will contact you soon.
Similar Programs: